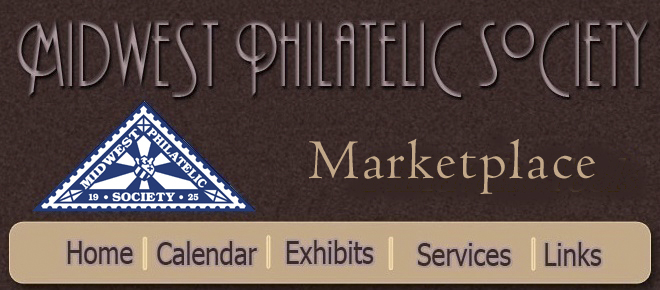 MPS Marketplace
The items shown in the Marketplace page are items offered for sale by MPS members.
This is not an auction site. Instead it serves as a method to connect buyers and sellers only. The payment for items and delivery of items is worked out between buyer and seller individually.
There is no bidding, nor any expiration date or time. Although any philatelic-related items may be listed, it's recommended that the selling price be a minimum of $1.
The Midwest Philatelic Society assumes no responsibility for the accuracy of the item description nor for the purchase or delivery of any item.